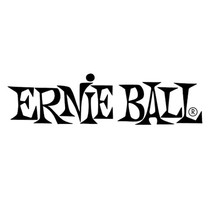 Ernie Ball
Ernie Ball are most renowned for their infamous electric, acoustic and bass guitar strings which span back over 50 years with stainless steel, nickel and titanium being key ingredients to their timeless classics.
The standard range for electric known as Slinky span from .008 to .038 extra Slinkys through to the bulky .012 to .056 extra Slinkys with a choice of variations in-between including super, hybrid, regular, skinny top heavy bottom, power and beefy Slinkys. These strings are also available in the cobalt series, specifically engineered to maximise output and clarity as well as the coated titanium series that combine classic string manufacturing with that of modern day technology; the strings are coated with a micro thin layer of enamel that prevents decay and corrosion and can last up to 5 times longer than uncoated sets. The range goes further still with 7 and 8 string alternatives on offer as well as packs for 12 string electrics. A similar story for acoustic instruments is on offer with the likes of the Earthwood and again the coated series spanning from extra light .010 to .050 up to .013 to .056 mediums also with a whole host of other inversions including plain G's and loop end gauges for banjo and mandolin. Finally in the bass department is more of the same from above but spanning from 4 to 6 strings with gauges ranging from .040 to .095 through to .050 to .135 again with the cobalt and coated titanium alternatives being available.
A range as vast as Ernie Balls caters for all styles of music as well as the players that come with them and can include big names such as John Mayer, Slash (Guns n Roses, Velvet Revolver), Pete Townshend (The Who) and Jimmy Page (Led Zeppelin) in addition to Paul McCartney (The Beatles), Eric Clapton, Angus Young (AC/DC) and Keith Richards (The Rolling Stones).
Ernie Ball Blog Posts
View All Ernie Ball Blog Posts