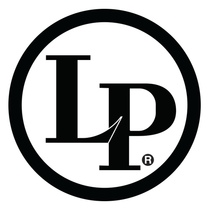 LP
Delivering an exceptional choice in percussive instruments for the past 35 years, LP or Latin Percussion cater an impressive selection including the likes of blocks, bongos, cabasas, cajons, cowbells, guiros, shakers and maracas, tambourines and even the classic vibra slap to name but a few.
Entry level products such as the egg shaker trio and finger shot shaker for kids or beginners are available through to top end angled surface cajons for professional percussion players wanting studio quality in a live situation and with big names such as Anton Fig (Late Show with David Letterman), Keith Carlock (John Mayer, Sting) and Dennis Chambers (Santana) all using LP on a regular basis. A whole host of materials are used to create the LP range including a variety of woods, fibreglass, metals and more as well as heads made from natural goatskin, calfskin and rawhide bone.
With such a great selection of percussion on offer, LP have every corner covered when it comes to the musician in question, be it on price or even experience yet still holding the same great quality throughout.