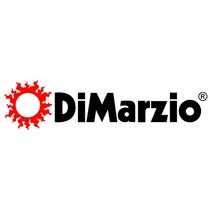 DiMarzio
Hailing from the United States, DiMarzio pickups are one of the market leaders when it comes to pickups - some of the world's top players including Steve Vai, Joe Satriani, John Petrucci, Billy Sheehan and Paul Gilbert choose to use them with many having their own signature lines.
Dimarzio first came to light with their Super Distortion model, way back in 1972 – this was the first ever after market replacement pickup and is still one of their most popular models today.
A huge range of models are available for electric guitar, acoustic guitar or bass with everything from classic vintage tones to modern high output models at your dispense – it is amazing what a change of pickups can do for your guitar.
DiMarzio pickups cater for every style of player and guitar (Fender, Gibson, Ibanez etc) including Humbuckers*, Single Coils, Telecaster style, Soapbars/P90s, Bass, Acoustic, and extended range instruments -7 string and 8 string models.
All models vary from output level to their own individual tonal qualities; these are represented on our web page giving you a guide as to what you may expect once the pickups are installed.
*All Dimarzio Full-Size Humbuckers are available in Standard & "F"spacing. Pickup size is the same, but the polepieces are set further apart on F versions. Measure the E to E string spacing over each pickup. 48mm takes Standard and 51mm takes F-spaced.