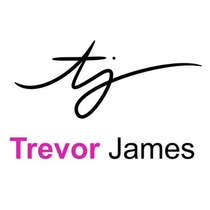 Trevor James
With a business philosophy of 'Making Life Sound Beautiful' Trevor James are a UK manufacturer of Flutes, Saxophones and Brass instruments.
Originally designed and introduced to the world music markets by Mr Trevor James in the early 1980's. Whether they are C Flutes, Alto, Bass or Piccolo, TJ flutes are very highly regarded in the Student, Conservatory and Professional instrument market. 
Trevor James also distribute their multi-award winning and successful Saxophones from their Lenham HQ in the UK. Since the 1990's TJ have grown and developed into one of the most globally respected Sax designers and manufactures in Student, Step-up and Professional horn market, covering all types from Alpha-sax, Soprano and Alto to Tenor and Baritone. 
Trevor James are also extremely proud of their Brass instrument expertise. As a result from 2010 TJ began to design and craft Trumpets, Cornets, Flugal Horns, Tenor horns, Baritones, Euporiums, Trombones and Tubas which are made to meet the highest performance levels possible. This growing section of TJ has been made possible with the help of London orchestral trombone player David Holt who has been working closely with accomplished brass players and pro designers to meet the standards and expectations of the worlds most demanding players.