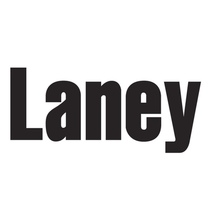 Laney
With a passion for electronics and lack of money to buy a decent amplifier, Laney Amplification was born out of necessity in 1967 by Band of Joy's Lyndon Laney. The first prototype amp was built in Lyndon's very own garage and soon caught the attention of many local musicians, perhaps most notably Toni Iommi of Black Sabbath! 
Rapid growth and demand for their unique, great sounding gear saw Laney move their production from Digbeth in Birmingham to Cradley Heath, then on to their current facilities now based in Halesowen. Focusing on this flagship LA100BL model amplifier and their KLIPP series though the late 60's and 70's Laney offered a built in treble booster which made them intensely popular within many musical circles. 
After entering the era of gain and overdrive Laney moved with the times with their AOR (Advanced Overdrive Response) series. This range has since become a favourite for rock, stoner rock and doom metal bands after Randy Rhoads, Vinnie Moore, George Lynch and Ace Frehley began to swear by them gig after gig. 
With new innovative ranges always just round the corner, Laney have estabilished themselves as one of best in the business!