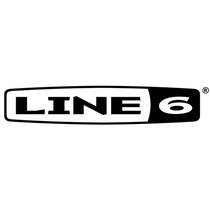 Line 6
The market leader in modelled tone, Line 6 specialise in state of the art Digital modelling amps, multi-effects, wireless systems, electric guitars, effects pedals, live sound, apps & software, recording interfaces and more. 
Always inspiring with their innovation, Line 6 are the creators behind some of the guitar industries most groundbreaking products over the past few decades including the legendary POD multi-effects unit, the versatile Variax guitars and the Relay range that took wireless analogue-to-digital to the next level. 
More recent additions to their line up include the Helix range, which is made up of flagship tour standard guitar processing units, the Firehawk multi-effects, Amplifi for practice and recording, the StageScape live sound workstation and StageSource loudspeakers  for music creation. 
Line 6 Blog Posts
View All Line 6 Blog Posts