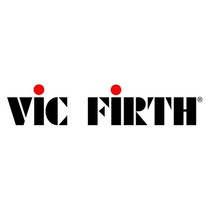 Vic Firth
Founded by American musician Everett Joseph "Vic' Firth in 1963 in Boston Massachusetts, Vic Firth have now grown into the largest manufacturer of percussion sticks and mallets in the world.
The businesses was born out of Vic's disappointment with the sticks available back when he was the drummer in the Boston Sympthony Orchestra and his inner drive to design and hand whittle his own high quality sticks. Originally intended for his own personal use, the original prototype models which later became the SD1 and SD2 were soon popular amount students and carried by retailers. 
Now located in Newport, Maine with over 12 million sticks made a year from a vast range, Vic Firth sticks continue to be the choice of pro drummers and percussionists all over the globe.