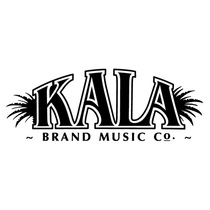 Kala
The Ukulele is one of, if not the fasting growing instruments with regards to popularity - the reason being is that they are easy to play from the get go, are relatively inexpensive and most importantly are great fun to play. Ukuleles come in a range of sizes - the Soprano Ukulele (probably the most popular as its the smallest), the Concert Ukulele, the Tenor Ukulele and the Baritone Ukulele.
Whether you're a beginner or a life long player, a Kala Ukulele will serve you well. Kala make a range of Ukuleles to to suit everyones budget and level, and provide great value for money and excellent build quality. Along with all the available size options Kala produce a massive range of wood options - Lacewood, Acacia, Koa, Mango, Mahogany, Flame/Spalted Maple, Spruce, Bocote, and many more.
We firmly believe that a Ukulele's are for everyone - so whether you're new to the world of playing an instrument or are at the other end of the scale and played for years try one now and you'll be hooked.