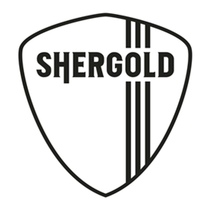 Shergold
Shergold Guitars was established in the 1970s. Their original range of guitars and basses were used by leading bands of that era including Genesis, New Order and Joy Division.
Come forward 40 plus years and Shergold Guitars have taken a step into the 21st century. One of the UK's leading luthiers, Patrick James Eggle, has taken the brand and re-designed these 70s icons to deliver a range of models that take inspiration from the originals whilst drawing on Patrick's legendary design and build skills.
All of the guitars are handmade in our B&M's workshop in Indonesia (where sister company Faith Guitars are built) and then transferred to the UK whereby Patrick and his highly trained team carefully setup each instrument.
These latest Shergold guitars deliver superb value for money, an array f premium appointments, an ultra-cool re-design, supreme build quality and a feel that surpasses their affordable price point.