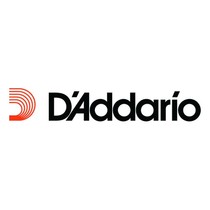 D'Addario
D'addario is a family-owned and operated company producing a large choice of strings for electric, acoustic, classical and bass guitars as well as for ukuleles, banjos, mandolins and other strung instruments.
The vast range of strings are made from a handful of materials made up of steel, nickel, pure nickel, phosphor bronze, 80/20 bronze, copper, silverplated copper, black nylon and core materials including nylon and composite with EXP coated alternatives available.
Construction comprises of round wound, semi-flat wound and flat wound as well as a selection of scale lengths for bass strings. All of these key ingredients produce a variety of different qualities and tones and can play a huge factor when choosing your strings. Gauges then range from .007 plain steel up to beefy .145 wound bass strings with a huge choice in-between and can be seen being used by the likes of Mark Tremonti (AlterBridge, Creed), Herman Li (Dragonforce), Josh Klinghoffer (Red Hot Chili Peppers) and Mark Foster (Foster The People).