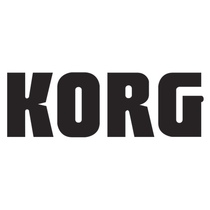 Korg
Korg is a Japanese manufacturer that was founded in 1963. Their vision, to this day, is to create musical instruments that inspire and excite.
Over the years Korg have created numerous legendary instruments including the MS-20, Polysix, Mono/Poly, WAVESTATION and M1.
Never ones to stand to still, Korg are continuously creating. Current day instruments include the MiniLogue, the Volca range, recreations of classic synths including the MS-20 and Arp Odyssey and a superb selection of music workstations.
Korg Blog Posts
View All Korg Blog Posts