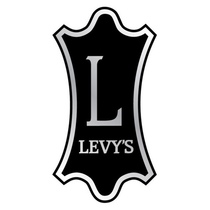 Levy's
Levy's Leathers are a Canadian premium guitar strap and accessory manufacturer that offer a vast selection of instrument strap designs that range from classic to the extreme. 
Starting out as a small business locally in Antigonish, Nova Scotia back in 1973, Dennis Levy built the good Levys name from scratch using handmade crafting techniques and premium materials.
After gaining much attention in major music trade shows and growing in popularity in the United States, Europe and China, Levy's have grown into a world wide brand that is highly recognisable. 
Levy's has been the choice of many big name artists through the decades including Merle Haggard, B. B. King, James Hetfield, The Edge and many more.
Why invest in a Levy's? Because your guitar is worth it!