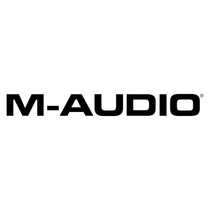 M-Audio
Originally founded in 1988 under the original name of Midiman, today M-Audio are one of the leading names in the music equipment industry.
M-Audios specialty areas include music computer interfaces, studio integration solutions, keyboard and controller products and essential musical hardware from microphones to studio monitors. 
As a company M-Audio continue to expand, with an ever-growing product line up that puts an emphasis on versatility and usability for all kinds of musicians. 
M-Audio Blog Posts
View All M-Audio Blog Posts