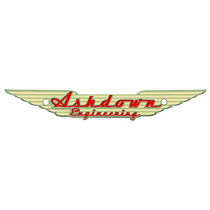 Ashdown
Founded in 1997 by Mark Gooday (formely or Trace Elliot), Ashdown Engineering is a British bass amplification and effects pedals manufacturer.
The name "Ashdown" came from Gooday's wife's family name but was also insistent on using the word "engineering" in the title.
Pino Palladino, Nate Mendel (Foo Fighters), James Johnston (Biffy Clyro), Shavo (System Of A Down) and James LoMenzo (Megadeth, Black Label Society) are just a handful of the top players who use Ashdown and with a range that consists of Valve, ABM, Rootmaster and the smaller AAA (Ashdown All Access) practice amps, it's not hard to see why.
The AAA practice amps allow classic Ashdown tone to be had by all, whether it's a small practice amp for the bedroom or something for small rehearsals or studio use this range is a great cost effective way to get into Ashdown.
The Rootmaster serie is aimed for the semi-pro musician but without the cost of the ABM. It pumps out all of the classic Ashdown tone but and delivers a good amount of features that every bass player will appreciate.
On top of what the Rootmaster series features, the ABM works a blend of solid state and dual triode tube preamps which gains you access to an even wider variety of clean, warm and overdriven sounds for the professional player.
Guitarists shouldn't be the only ones to have some fun and with a choice of pedals it's possible for the bass player to get involved with some weird and wonderful sounds too. Included are a tuner, a choice of drives and a range of modulation.
Ashdown Blog Posts
View All Ashdown Blog Posts