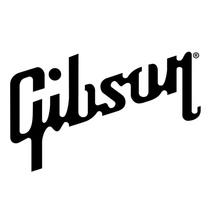 Gibson
The Gibson name is truly legendary in the music world. There can't be many people who haven't heard of iconic instruments such as the Gibson Les Paul and the Gibson SG, to name but two!
Orville Gibson founded the company in 1902 in Kalamazoo as a Mandolin manufacturer and has since gone on to being one of the biggest amd most famous guitar manufacturers in the world.
Not only are their guitars famous but the long list of legendary players that have played Gibson instruments is truly inspiring - Les Paul, Eric Clapton, Slash, Jeff Beck, Joe Bonamassa, Jimmy Page to name but a few.