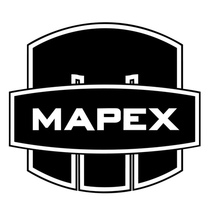 Mapex
With 30 years experience producing drum kits and accessories, Mapex are one of the best loved, and most recognised drum manufacturers in the industry.
Hailing from Taiwan, Mapex provide drumkits to suit all level of drummers, from the entry level Tornado series to the range-topping Black Panther kits, there is a Mapex drumkit to suit all playing levels and budgets. 
As well as the drumkits themselves, Mapex also provide a range of high quality snare drums. Adding a different sounding snare can completely change and enhance the way a kit sounds and feels. From steel shelled picolo snares to huge sounding Black Panther models, there is a snare for every possible style of playing.
Mapex also supply a wide range of drum hardware ensuring that drums and cymbals remain solidly in the required position and stand up to years of use.