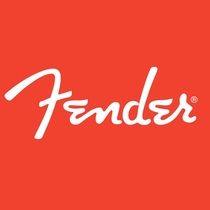 Fender
Here at GigGear, we are Fender Premium Dealers, meaning we are one of a select group of Fender dealers. We stock an excellent range of Fender guitars, amps and accessories, available both in-store and online.
With a history dating back to 1946, Fender are true pioneers in the musical instrument world. Their instruments have been used the world over across all genres, from rock to jazz to funk to punk...and every other style you could probably think of!
There can't be many people who haven't heard of the iconic Fender Stratocaster (Strat for short) or the Fender Telecaster (Tele) guitars - two instruments used by legends such as Jimmy Hendrix, Eric Clapton, Jeff Beck, Dave Gilmour, Bruce Springsteen, Keith Richards and Joe Strummer to name but a few. Fender guitars are not just about the Strats and Teles though. They also have a range of other models that include the Fender Jaguar, Fender Jazzmaster, Fender Mustang.
The words Fender and guitars go hand in hand, but Fender also have a huge history when it comes to bass guitars too. The Fender Precision Bass (commonly referred to as the Fender P Bass) and Fender Jazz Bass have also been used since 1950s (60s for the Jazz Bass). The list of players that are tied to Fender basses is huge - Jaco Pastorius, Marcus Miller, Steve Harris, Pino Palladino, Geddy Lee...the list truly goes on and on!
Guitars, bass guitars...what about amps? Fender, again, have a massive history when it comes to guitar amps (and bass!). Within Fender's range of amps there is always something to choose from, whatever your budget or requirements.
Fender also have a huge array of spares, parts and accessories allowing you to easily maintain and/or modify your instrument.